Soy is an abundantly available plant protein with great versatility. It offers both functional and health benefits, and based on these factors, innovative soy products have immense potential in the food industry.
Functionally active soy products offer benefits in the food industry, like producing vegetarian or vegan products, improving process efficiencies, and replacing expensive ingredients.
Innovation and the use of technology in soy production have made way for soy products with enhanced performance and improved nutrition. Epidemiological data worldwide shows that innovative soy products are fast reshaping the food industry. Here's the know-how for you:
1. Meet the Sustainability and Economic Requirements of the Food Industry
Dependable production and efficient supply chain of innovative soy products like high oleic soybean oil meet the sustainability and economic requirements of the food industry. The geographic diversity of U.S grown high oleic soybeans throughout the country guarantees a dependable supply of high-oleic soybean oil and competitive pricing for the food companies.
The soybean industry understands that the food industry prioritizes supplying safe food products. Since high oleic soybean oil is largely manufactured through biotechnology, which is considered safe, it helps the food industry develop safe products for the people and the planet.
Additionally, this oil offers improved nutritional and functional characteristics for both protein and oil. It extends the shelf life of products, offers edible oil the longest fry life, provides different foods with a neutral flavor, and features an improved fat profile.
Food service operators worldwide appreciate how it offers improved oxidation resistance and reduces polymer build-up on food service equipment in extreme-heat applications. This results in lower operational costs and little to no equipment maintenance. This oil's OSI, or oxidative stability index, is more than 25 hours, making it one of the best soy products to aid cost savings in food service operations.
2. Food Industry Gets Functional Ingredients to Add to Different Foods
Omega-3-laden soybean oil is yet another innovative soy product available to the food industry as a functional ingredient that can easily be added to different foods, like sauces, soups, bread, yogurts, and beverages.
Neutral-flavored soybean oil with high levels of SDA or stearidonic Omega-3s features 18% to 20% SDA, which is both beneficial and essential for health. The SDA omega-3 variety of soybeans offers a land-based, renewable, and affordable source of Omega-3s. Even the FDA has confirmed SDA Omega-3 soybean oil's GRAS or Generally Recognized As Safe status for use in different beverages and foods.
3. Increase in the Production of Value-Added Products
Soy is one of the most versatile legumes that can easily be processed into derivatives as food ingredients. Soy and various soy ingredients give the food industry excellent scopes to develop different value-added products to meet customer demands. You can also read U.S. Soy news. Exclusive soy protein with major functional and health benefits is one ingredient that aids in the production of the following value-added products:
Soy cheese spread
Soy ice-cream
Traditional sweets
Soy yogurt
Smoothies
Cheese single-made using soy protein isolate
Cheese alternatives are made using mozzarella cheese from soymilk.
SMP or skimmed milk powder replacer using soymilk powder. Whey powder with high PDI soy flour can replace SMP.
The increased production of these value-added products has helped the food industry meet several people's and the environment's requirements. These include:
Meeting the demands of the increasing vegan population.
Satiating the consumer's increasing demand for non-dairy products.
Contributing to environmental consciousness while also increasing health consciousness.
Helping people with lactose intolerance.
Offering products with enhanced nutritional advantages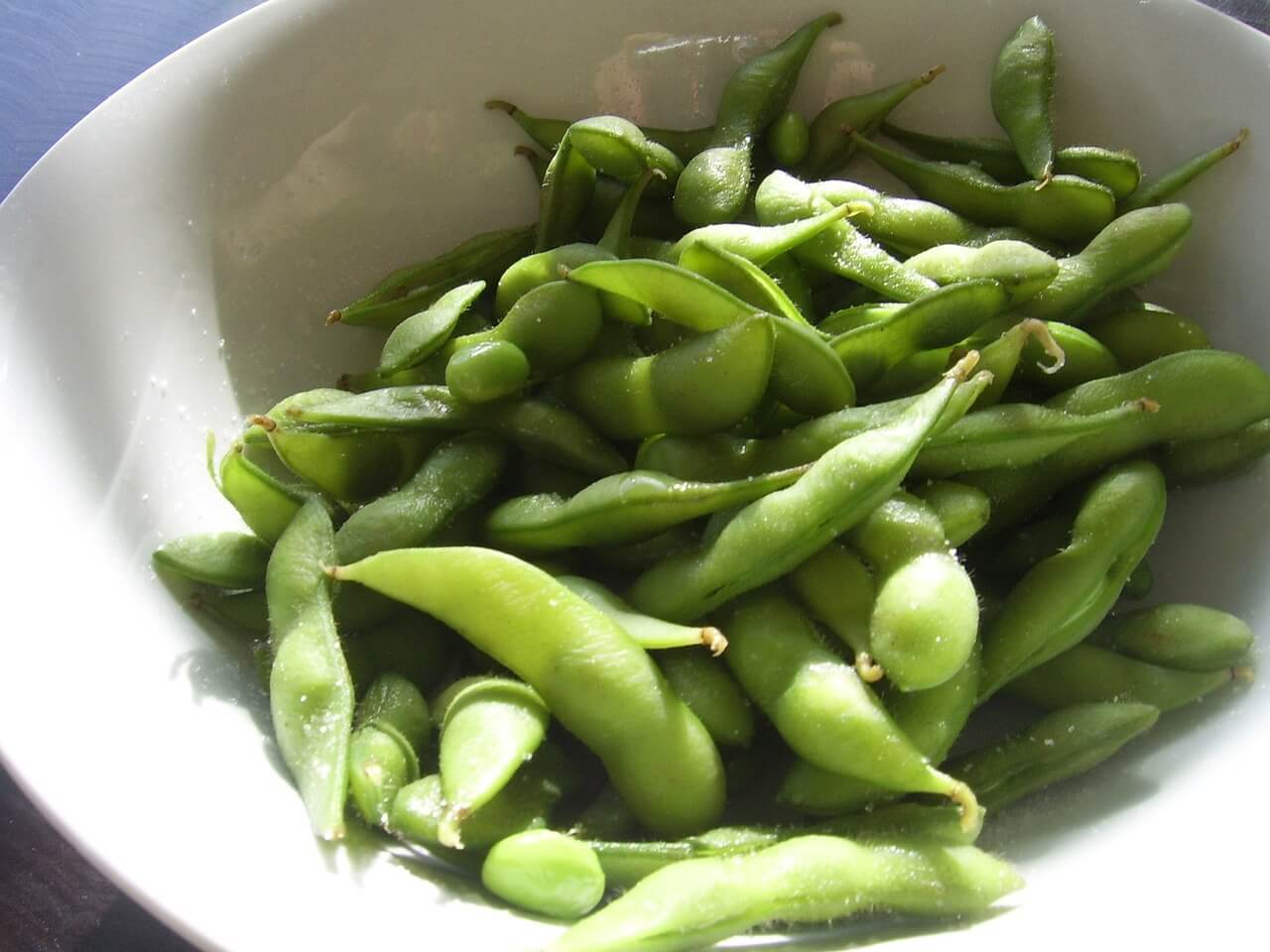 4. Improved Nutritional Content in Animal Feeds
Additional and new trait-enhanced soybean varieties now offer soybean meals with improved nutritional content, thus advancing their competitive status in animal feeds. These new soybean meal varieties have increased soybeans' value and added to the market opportunities for seed growers, companies, suppliers, and grain elevators.
Currently, two trait-enhanced soybean meals are available in the market- RCS, Reduced Carbohydrate Soybeans, and ENE, or Enhanced Nutritional Energy Soybeans. Both these soybean meal varieties feature huge concentrations of nutritional energy and essential amino acids, resulting in meals with enhanced nutritional content for swine, poultry, and other species.
5. Solution for Food Applications that Require Solid and Semi-Solid Shortenings
Innovative soy products, like soybean shortenings, are one of the best solutions for varied food applications that need solid and semi-solid shortenings. Shortenings like high oleic soybeans benefit the food industry with their stunning melting properties and wide temperature range. They outperform the solutions in food applications needing high-stability options, making them the perfect ingredient. Furthermore, soy shortenings made through interesterification are sustainable ingredients used in different bakery products, like:
Biscuits
Pastries
Turnovers
Cinnamon rolls
Cakes
Cookies
Pies
Donuts
Icings
Spreads
Pies
Interesterification, the process of re-arranging fatty acids within and among triglyceride molecules, offers a wide variety of soy-based shortenings with performance characteristics of products made from partial hydrogenation, like baked goods. This processing method makes it easier for soybean oils to be customized to meet the specific requirements of the food industry.
Blending is another method of producing soy-based shortenings by combining wholly hydrogenated soybean oil with liquid oils, like high oleic soybean oil, traditional soybean oil, or vegetable oils. Semi-solid shortenings and liquid pourable shortenings made through blending extend the shelf life of different oils and also decrease polymerization.
Conclusion
So, there you have it! There is no dearth of innovative soy products that can reshape the food industry and enable it to offer consumers safer and healthier food products.
Read Also: How To Use Frozen Strawberries for Breakfast Recipes
More research is being carried out in this field to further develop soy-based products that can facilitate the production of healthy products across the global food industry.