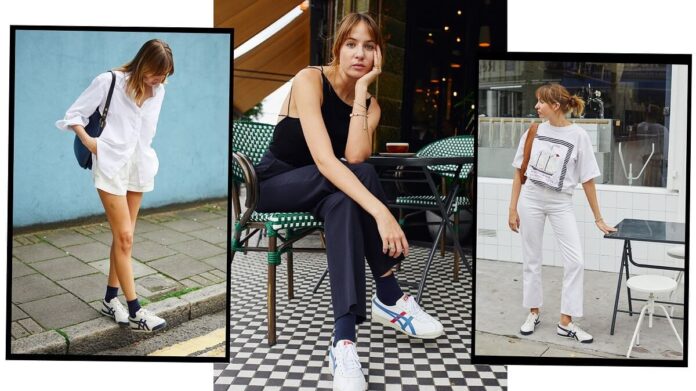 Sneakers have become an essential part of everyone's wardrobe, regardless of age or style. They offer unparalleled comfort, versatility, and a cool factor that can elevate any outfit. With an overwhelming variety of styles available today, such as the iconic Jordan 4, selecting the ones that will truly make you stand out from the crowd can be challenging. This article will explore five sneaker styles that are guaranteed to make you the envy of the street.
Classic White Sneakers: Timeless Elegance
There is an undeniable sense of effortless style that comes with a pair of classic white sneakers. They are incredibly versatile, easy to style, and have the ability to elevate any casual outfit. Whether wearing jeans and a t-shirt or a breezy summer dress, classic white shoes add a touch of elegance to your look. Opting for a minimalistic design with clean lines and subtle branding ensures a sophisticated and timeless aesthetic that will never go out of style.
Chunky Dad Sneakers: Embrace the Retro Vibe
If you want to make a bold statement, look no further than chunky dad sneakers. Inspired by the 90s, these footwear boast a bulky silhouette, exaggerated proportions, and eye-catching colours. While they might not appeal to everyone, if you exude confidence and embrace the retro vibe, they can become the centrepiece of your outfit. Pair them with cropped jeans, oversized sweaters, or even a feminine dress to create a striking contrast and showcase your unique sense of style.
High-Top Sneakers: The Urban Edge
High-top sneakers by renowned brands like Jordan exude an urban edge that instantly elevates your street-style game. They cover your ankles, offering a unique and eye-catching silhouette. Available in various materials such as leather, canvas, or suede, high-top shoes come in a range of colours and patterns to suit different tastes. They complement skinny jeans, joggers, or skirts, adding a modern and edgy touch to your overall look. Style and comfort make high-tops a must-have for any sneaker aficionado.
Slip-On Sneakers: Casual Convenience
When it comes to convenience and ease, Jordan's slip-on shoes are hard to beat. They eliminate the need for laces or straps, allowing you to slip them on and off effortlessly. They are perfect for those busy days when you want to look stylish without compromising on comfort. Slip-on shoes come in various materials, from breathable canvas to sleek leather, and offer endless opportunities for customisation with different patterns and prints. Whether running errands or meeting friends for a casual outing, slip-on sneakers provide the perfect combination of style and practicality.
Retro Running Sneakers: Vintage Charm
Retro running sneakers have experienced a remarkable resurgence in popularity in recent years, thanks to their vintage charm and nostalgic appeal. They draw inspiration from classic running shoes of the 70s and 80s, featuring bold colour combinations, suede overlays, and unique branding details. Whether you prefer vibrant hues or a more muted palette, they add a touch of personality to any outfit. Pair them with denim shorts, track pants, or even a tailored suit for a fashion-forward twist that effortlessly blends old and new.
Read Also: Here's Why Floralmoda is Fake – Floralmoda.com Reviews
In conclusion, selecting the right shoe style can enhance your street style and make you the envy of those around you. Classic white Jordan 4 sneakers exude timeless elegance, while chunky dad sneakers embrace a retro vibe. High tops offer an urban edge, and slip-on shoes provide casual convenience. Lastly, retro running shoes bring a vintage charm to your outfits. Remember to choose ones that reflect your style and make you feel confident. With these five styles, you'll undoubtedly turn heads and make a lasting fashion statement wherever you go.