Hoodies!
Comfortable, adaptable and versatile, it's no surprise why they are a fashion staple today. But there's more to hoodies than meets the eye. Blank hoodies offer a rather big canvas to infuse one's distinct personality or style into it through customization.
Daring statements, subtle messages, embellished brand logos…
A blank hoodie is a medium for it all.
Whether you are operating a designer boutique or promoting an event, you can use creatively customized blank hoodies to make an impact.
Here are a few creative approaches to transforming your blank hoodies into distinctive masterpieces.
Exquisite Embroidery
Embroidery is not an unfamiliar word today. While basic embroidery adds a touch of sophistication on any garment, a blank hoodie calls for intricate embroidery for maximum appeal. You might have noticed boutiques offering hoodies that carry unique floral patterns, quirky quotes or intriguing statements that align with the interests of the designer. A blank hoodie allows you to add your personalized embroidery on the chest, sleeves or on the back. Plain to fashionable just like that.
Read Also: A Quick Guide To Purchasing Apparel In Bulk
Retro-Inspired Patches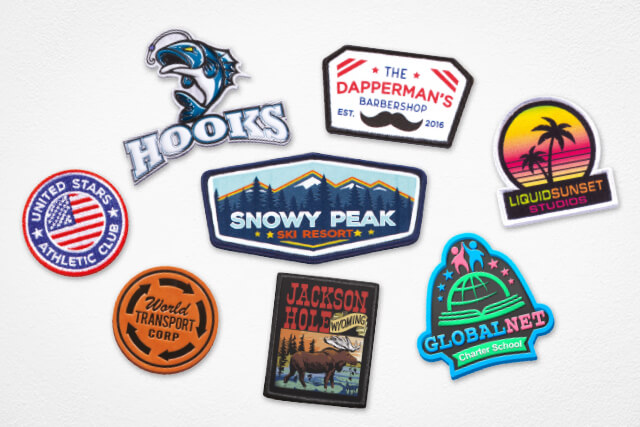 Not everyone likes patches on their garments. But it's a different story if they are retro-inspired patches. Be it patches of bands, slogans or brand taglines, that is  how you can narrate a story on your blank hoodie. Remember how fans of Taylor Swift became costume designers last March. Some of the DIY costumes designed by concert-goers and fans of Swift, aka "Swifties", made headlines. You can easily see how some of them narrated Swift's most iconic moments with creative self-assembled patches on their costumes. No wonder why Swift herself gave their costumes a shoutout on the opening night of the concert.
Spray-Painted Reflections
When we say spray paint, we don't mean emptying a can of spray paint on a blank hoodie. Use fabric spray paints to add bursts of color or forge gradients and effects to give the hoodie a distinct appearance. Using fabric spray paints gives you more freedom to get creative with the colors and patterns that are appropriate to what you are trying to convey.
Classic Tie-Dye
An old, forgotten technique that has been around for centuries, tie-dye made a powerful resurgence in our time. This technique is for those who want vibrant, dynamic demeanors for their blank hoodies. Classic tie-dyeing can be unpredictable but guarantees that every hoodie is an artwork in itself.
Unconventional Reverse Applique
We saved this one for last, because reverse applique is quite advanced. The technique involves layering fabrics and cutting specific sections away to deliver peek-through designs. Reverse applique can add more depth and texture to hoodies. Easy to understand yet hard to master. But if you put in the effort, you will end up with something that breaks norms and delivers a lasting impression.
Conclusion
Personalizing blank hoodies is how you express your individuality or send out a solid message that can influence even the growth of your brand. The challenge is to determine what works best for you to transform a basic garment into a fashion statement. You are probably going to need a lot of hoodies to truly get the gist of things. Fortunately, you have a few great sources to procure blank hoodies wholesale at incredible prices.
Now go curate a hoodie with your signature on it.