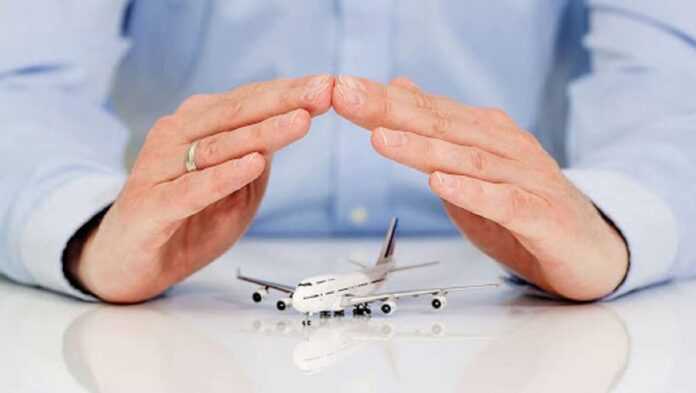 You are thinking of buying travel insurance, the variety is almost endless and everyone seems to speak an unknown language. Here we will help you know what to look for, and how to choose travel insurance. The intention to buy travel insurance is clear. You do not want your trip to be interrupted by any unforeseen event and above all you do not want to affect your budget or your savings due to some unwanted incident abroad, where by the way things are almost always more expensive than at home.
The small letters are rarely read, that is the reality. That is why before buying and to choose the right insurance it is important to check two things:
Does the insurance cover what I am looking for?
What company supports my purchase?
We review the two points in detail.
1. Does the Insurance Cover What I Am Looking For? – Coverage in How to Choose Travel Insurance.
To know how to buy travel insurance, you must first of all think about why I want to buy assistance. The reasons can be multiple and here we review the most important:
What would happen if I fractured during the trip?
Fractures and injuries are more common than we think, tours in tourist places are a magnet for these eventualities, the most important thing is that you check that your insurance company has medical coverage in case of personal accidents.
What would happen if I got the flu or influenza during the trip?
During the trips we are exposed to local diseases, the flu is one of them, however by having a company that supports your health with efficient assistance processes and extensive coverage you will not have to worry.
What would happen if my flight or cruise was canceled due to bad weather or bad weather?
There are situations that are out of our hands and weather conditions can cause flight delays and cancellations, which is why we recommend checking that your travel insurance covers elementary expenses that may arise due to these situations.
What would happen if I got intoxicated during my trip?
One of the pleasures of traveling is being able to enjoy the gastronomy offered by each of the places we visit, however many times we are unaware that we may be allergic to some foods, in this situation it is essential to call our insurance provider and have them act quickly to avoid major consequences.
What would happen if I had a heart attack during my trip?
According to the World Health Organization, cardiovascular diseases affect a fairly large percentage of the population, so a heart attack could mean a latent risk during our trip. For this reason, you should always contract with those companies that have the highest standards of quality in health services.
What would happen if my suitcase was lost or delayed?
That your suitcase is delayed or lost can be a nightmare and even if you follow the steps indicated by your airline, you mostly need to make essential purchases to solve the situation, make sure that your company covers these expenses against reimbursement.
What would happen if I am asthmatic, diabetic or hypertensive and have an event due to my pre-existing condition?
Pre-existing illnesses do not have to prevent your trip, but they can be a problem if you do not get good advice when you take out your insurance, it is essential that it has separate coverage for chronic illnesses or illnesses that started before the trip.
The key to knowing how to choose travel insurance is to understand what your main reasons are for buying travel assistance and check if the company you are about to choose covers your main concerns. In that sense, when thinking about how to choose travel insurance, you will see that there is a lot of variety, there are companies that only cover a couple of basic things and others that have more complete services and offer greater protection. You should look at the coverages that are important for you to choose.
2. What Company Supports My Purchase? – Support on How to Buy Travel Insurance
This question is crucial in choosing how to buy travel insurance. If the question above answers what it covers, knowing who is backing your purchase will help you understand how it covers you. There are many. You can even read companies that offer identical coverage and you can ask yourself: if they offer the same thing, what is the difference?
The answer is: the service.
Being in the Dominican Republic and ending up in a low-quality hospital is not the same as being in a first-class clinic. Or wait a month to be compensated instead of 5 days. Again, the difference is in the service.
We know of clients who move companies because they have had events and have been waiting more than half an hour for the emergency line to attend. Half an hour in an emergency is an eternity. It also happens that they call and then it takes hours to provide the medical service.
Read Also: Here's Why Floralmoda is Fake – Floralmoda.com Reviews
In this sense, knowing who the company is makes the difference between one service and another to effectively resolve how to choose travel assistance. We recommend you investigate user comments on your social networks or on sites like Trustpilot and investigate the companies you are comparing. It is also important to know how long it has been in the market or if it is part of a major global insurance group.
Key Ideas
You started your search for how to buy travel insurance and you already have solutions. Choosing travel insurance is not difficult. The important thing is to know firstly if it covers what you are looking for and secondly to understand what the service that the company offers is like. It makes no sense to pay for a service that will not work later or that will not give you a better travel experience. Avoid being carried away by the price. You usually get what you pay for, in the world of travel insurance very cheap almost always means poor service. The same happens with very expensive products, usually companies use brand positioning to overprice their products and you end up paying more for a regular service. Make sure to look for companies that are transparent with their prices and offer good value for money.